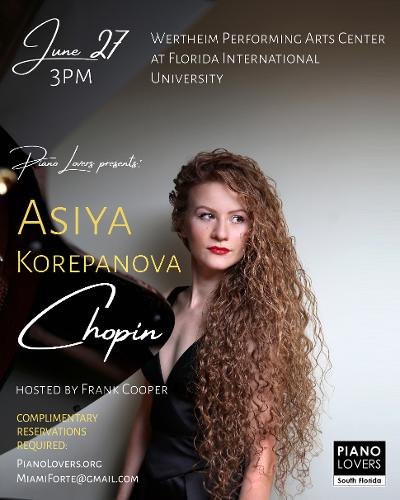 JUNE 27 at 3:00 PM at FIU's Wertheim Performing Arts Center!
We're pleased to have the remarkable pianist Asiya Korepanova live in concert in a program of Chopin in Miami!
Seating is limited, with complimentary reservations required – due to the safety protocols in place at this state of the art concert venue.
To see if reservations are available, please click here.