(all concerts at the Boca Raton Steinway Piano Gallery)
---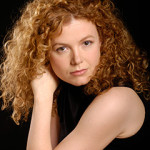 4:00 pm Sunday, December 1, 2019
Boca Raton Steinway Piano Gallery
MARGARITA SHEVCHENKO, pianist
Shevchenko is a prize winning pianist earning high honors at the International Chopin Piano Competition in Warsaw; Leeds International Piano Competition, England; Cleveland International Piano Competition, USA; the Rubinstein International Piano Master Competition, Israel; and several others.
PROGRAM:
SCARLATTI 2 Sonatas
BACH English Suite No. 2
HANDEL Chaconne in G Major, G 229
RAVEL Gaspard de la nuit
GRANADOS El Fandango de Candil
GRANADOS Los Requiebros
——————
TICKETS:
$25 before December 1, CLICK HERE
($30 at the door)
---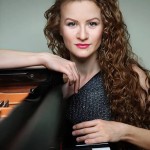 4:00 pm Saturday, December 14, 2019
Boca Raton Steinway Piano Gallery
A BEETHOVEN CELEBRATION
featuring
ASIYA KOREPANOVA, pianist
Award-winning pianist and audience favorite Asiya Korepanova is featured at our third annual Beethoven celebration.
PROGRAM
Piano Sonata No. 21 "Waldstein"
Piano Sonata No. 10
Eroica Variations
and more!
——————
TICKETS:
$25 before December 14, CLICK HERE
($30 at the door)